In today's entry, we're going to talk about one of the best new tools for your business – and that's Google My Business, or GMB.
Regardless of whether your business is a small, family-owned shop in a small town or in the Fortune 500, GMB posts can definitely add value to your company's brand.
Today, we'll answer some questions you may be asking about GMB posts and then give you a few examples from a business we just helped to launch, and quickly optimize, by utilizing GMB posts.
The questions we'll answer for you today are:
What exactly is a GMB?
How do I get one?
How do I manage and optimize them?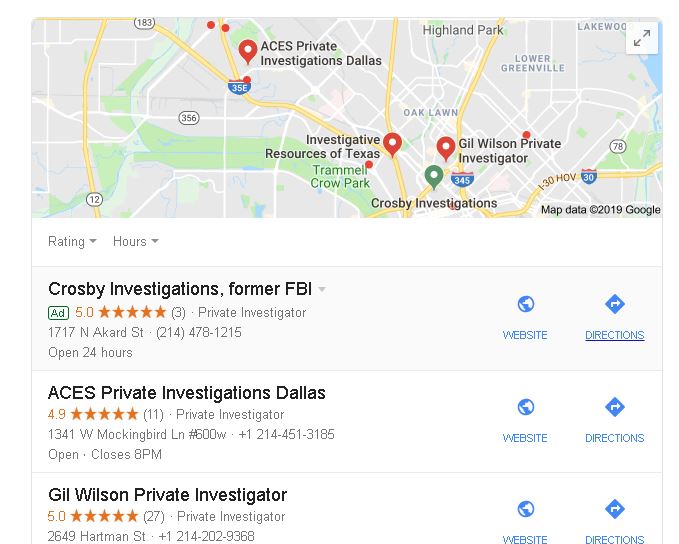 Put in simple terms, a GMB is a bit of a knowledge panel that you usually see on the right hand side of search results, or perhaps in the "map pack."
If you search for your business name, then you're usually going to see your GMB in this manner. But GMBs can also get hits for keywords and can be used for social proof as well, due to the fact that there are also photo and review sections.
So, how do I go about getting a GMB? We have a few tips that should help you along your way:
Tip #1. If you're a relatively new company just starting out, it's a good idea to use a virtual office for an official address. But you need to do some research first to ensure that the address you want is possible. Watch the video below on how to best conduct this research and, perhaps more importantly, what not to do.
Tip # 2. Don't plan on paying for this virtual office for the long term. We recommend paying and using it only for a month or so because really all you need is that postcard code. One month will certainly do the trick!
Tip # 3. Don't try to use a Post Office Box in this scenario. Trust us, it won't work!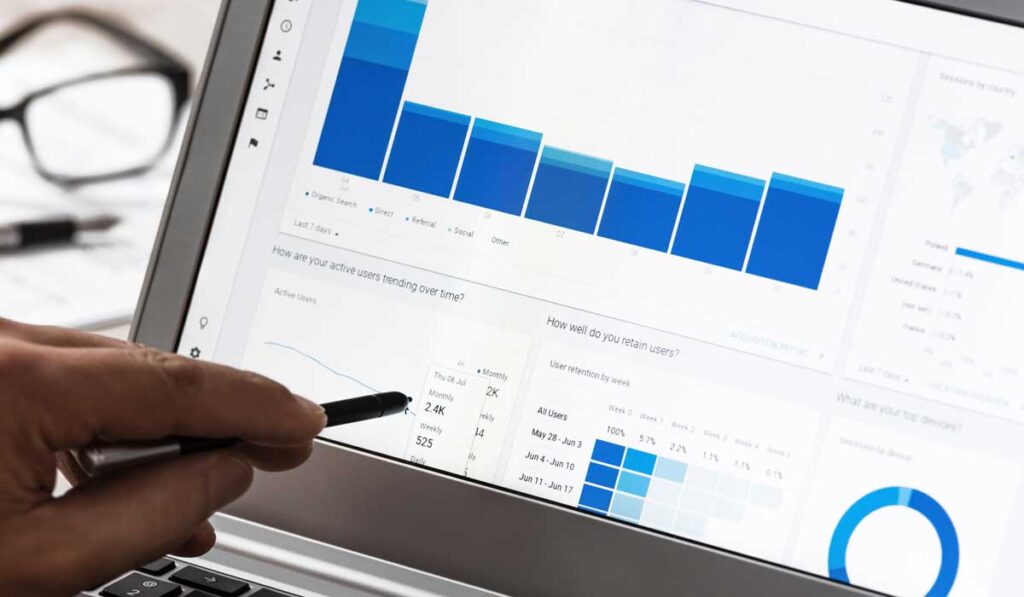 Now, let's talk about how you can set up your GMB with the highest frequency of success. We won't go into all of the basics, as we're sure you have a good handle on things like your name, address, website, etc.
But we do want to focus on some of the parts of GMB optimization that are often overlooked, but really shouldn't be.
Company Name
You should definitely use your official company name in your GMB postings, but leave off the LLC or anything else related to the actual entity. An addition might be a couple of keywords, but proceed with caution here and be prepared to show that exact name in the case a Google representative wants to verify it.
Let's give you an example. Say your company name is actually Pat's Plumbing but you list your business as Pat's Plumbing of San Antonio to help with localization. This will probably accomplish that goal, but how can you show Google that your company name is Pat's Plumbing of San Antonio if it isn't?
Think about this ahead of time and proceed accordingly.
Here are the steps involved with setting up your official company name:
Doing Business As (DBA). Use the parent company LLC with your DBA filing, which you'll get from the county where you're doing business.
You always have the option when it comes to billing to change your business name. This is where you would change it to Pat's Plumbing of San Antonio.
If you have a vinyl sticker on the front door of your physical office, change this to Pat's Plumbing of San Antonio as well (or whatever the name of your company happens to be).
Ask the print company that did the original sticker to change it for you and send you a mockup in case the Google representative wants to see proof of your business name. Don't actually physically change it if you don't want to, just have the mockup in case Google asks for proof of your business name. Be sure you have the actual suite number of your office on the door also. You can send them a picture and they will mock it up with photoshop, when they send it to you keep it and just revert back to Pat's Plumbing if you want. 
When you develop the mockup of the sticker mentioned above, also have a business card mockup done as well. You can reject the change but always keep the image in case you need to show it to Google in the future.
Now there is one potential trouble spot here, and that's if Google calls asking for video proof of your business name.
This is a huge area that almost all business owners get wrong. To get this right, you really need some sort of Search Engine Optimization (SEO) analysis done ahead of time so you can pick the best performing keywords for your product or service.
If you don't take this step, you're basically just throwing darts blindfolded and hoping for the best.
What we recommend starting out is to not pick an exact category that's probably super competitive in the search rankings. So if you're in the plumbing business, for example, choosing "Plumber" over "Water Heater Repair" or "Slab Detection" is probably going to get you more leads coming in.
In later months and years when you have a ton of five-star reviews on Google and a lot of social proof, you can change your category to compete with the big boys. But when you're just starting out, it's good to get the ball rolling in whatever way that you can. Select a category that doesn't have a lot of competition. 
When the time comes, use a tool like Ahrefs to find keywords that could be useful to you and your company.
Just like your "About Us" page on your website and your meta description, your GMB business description should be powerful and jam packed with keywords and locations.
Don't overdo it, just naturally write about your business and the service or product you offer. Then choose a category and a couple of subcategories and mention a couple of areas in your city, as well as the exact city name.
No long writeup or explanation here, just a simple answer. Upload as many as you can!
Reviews and Weekly Postings
This is a very important aspect to a solid GMB strategy, so we have a lot to go over here. Let's begin with how to get those much needed reviews that will help your business grow.
First, you want to be sure that you have a short link to your GMB profile so you can send it to customers who want to help you out with a positive review.
Don't ask for a review from a customer who may not have been 100 percent satisfied for one reason or another. The last thing you need is a bad review, so if you have automations in place that sends emails to ALL customers, it's a good idea to refine this process and make necessary changes. You want only positive reviews on your GMB page.
Now let's talk about responding to reviews and how important this is in building your GMB presence.
You're going to want to respond to everything. If you can't do it personally, hire someone who can. It's that important!
Here are some examples of how you can respond to reviews:
5.0 Eddie Lacy Left you a 5 Star Review
Response from Owner.
"Hi Eddie, thanks again for your business. We're happy we were able to fix the water heater leak in your San Antonio home. Please let us know if you ever need a plumber in San Antonio again."
We respond with the problem, what we fixed, the city twice, and then a couple keywords stuffed in the response. Ideally you want them to use the keywords, but sometimes that's not possible. 
1.0 Sheila Gomez left you a 1 star review no comment
"Hi Sheila, we don't see you in our system as being a customer. Nevertheless, we strive to provide five-star service every single time. I'm the owner and would like you to give us a call ASAP so I can understand where we failed."
Regarding the negative review mentioned above, it's obviously better if you can cut these off at the pass before they're even posted. But if you can't, you can ask Google to review it.
If that doesn't work, you can hire a third party service that can remove reviews that aren't helpful or that could be coming from competitors. Just don't pay for anything until the review is actually removed and be prepared to pay rather handsomely for the service, perhaps up to $1,000 per review.
Tips for Handling a Negative Review
Remember our first tip above to proactively cut these off at the pass. But if a negative review does make it onto your page, you have a few options.
First and foremost, you need to realize that there's not much you can do in some instances. The best way to deal with the problem is probably to try to understand it and then take the necessary steps to ensure that it doesn't happen again.
This review will eventually get pushed down on the page, so try your best to make the rest of your reviews positive ones. Don't go overboard on this, however, as it could send red flags to Google if it doesn't look natural.
The more clients you have, the more positive reviews you should be able to generate. But there are always going to be a few Negative Nancys that you need to deal with; it's just part of doing business.
Here are a few more options to consider when dealing with a negative review:
Give the customer a refund in exchange for changing or deleting their review.
Respond to it directly and address the problem head on. Ask Google to remove it BEFORE responding to it.
If you've already responded to it, they will definitely deny the request.
Pay a third party to remove it, but only pay AFTER the review is actually gone.
Final Thoughts on Reviews
It's very important to have a link available for your reviews as you want to make it as easy as possible for your customers. Send them a text message or an email that goes something like this:
"Hi Harry, I'm happy to hear that you're happy with our service. Would you mind taking a minute or two to leave us a review on Google? Here's a link…"
If that doesn't get the job done or it's taking awhile, you could always consider writing a review for them that they can review and edit as needed. Start with a solid message, something like:
"Hi Harry. I know you're probably busy and we just want you to know that we appreciate your business. Would you mind posting a review of our company? As I know you're busy, I went ahead and wrote something to make it easier for you. You don't have to use it, of course, but we know you're busy and thought it might help. If you agree, please post it if you don't mind. Or if not, we would greatly appreciate you writing one yourself when you have the time. Thanks!"
And the actual review could go something like this:
"I was searching for plumbers near me in San Antonio and came across Ralph's Plumbing. We had a plumbing repair that needed to be fixed right away and Ralph's guys came out and fixed our problem at a reasonable rate. We highly recommend Ralph's Plumbing in San Antonio."
Notice that we mentioned the city twice, as well as the company name and a couple of keywords, and also mentioned "near me." This should definitely move the needle a bit.
We can't teach our clients how to write to SEO standards, but giving them something like this will make it faster and easier.
Also, if you have family and friends who you've done work for, ask them to post something like this versus their own review as it will help with SEO. It will be fully optimized and they likely won't have a problem doing that for you.
Certainly there are! You can utilize things like map optimization, map iframe embedding, schema markup, rich snippets and several others.
If you haven't considered hiring an SEO expert to optimize your GMB, you should definitely do so. A lot of the things we've mentioned above will move the needle in the right direction, but many things require a skillset that most people don't have.
This isn't a full SEO campaign and it shouldn't really cost all that much.
For a service like this, depending on the difficulty of course, the cost would likely be in the $350 to $500 range per month, with a commitment of only three or four months.
The Return on Investment (ROI) would definitely be there after only three to five leads that are converted to actual clients.